Use your vote for action on the climate emergency in Victorian election 2018
Vote Climate and Darebin Climate Action Now are working to make climate action a central issue in the campaign.
The earth is already too hot. Extreme weather is increasing and the Arctic summer sea ice is nearly gone. Large parts of the Great Barrier Reef are dead and forests around teh world are burning.
We need to move to zero emissions as fast as humanly possible and commence the immense task of safely drawing down the excess greenhouse gases already in the atmosphere.
Read more at the Climate Code Red blog or download Climate Reality Check.
Join the campaign to declare a climate emergency by signing the petition.
Climate emergency booklet
Download a free guide to explaining the climate emergency here.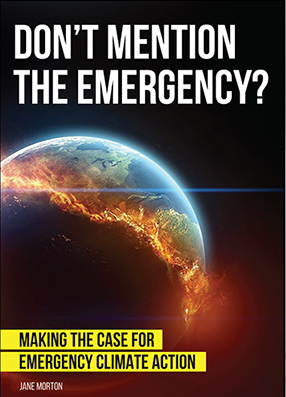 Except where otherwise explicitly authorised, any material on this website which may be construed as electoral material or an electoral matter under any State or Commonwealth Law is authorised by Jane Morton on behalf of Vote Climate 12 Auburn Ave Northcote Victoria 3070.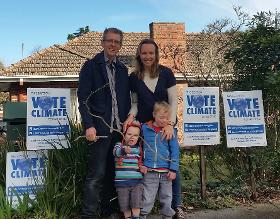 Take action with Vote Climate
Contact a politician, put up a house sign, come letter-boxing. It's going to take a lot of people power to overcome the vested interests which stand in the way of real climate action.
Contact us here. Find a group near you.
Vote Climate Australia
Vote Climate is a network linking community groups working on solutions to the climate crisis. Our network includes local climate action groups, groups opposing new coal and gas projects, groups protecting forests, and groups working for a rapid transition to 100% renewable energy.
We aim to make climate action a central issue in every election, to push parties and candidates to adopt stronger policies, and to inform voters about the parties and candidates with the best climate and energy policies.
This election, and every election, use your vote to push for strong action on climate change.
We want politicians to tell the truth about how serious the climate crisis is, and that's what we try to do. Our election scorecards rate the parties and independent candidates on how their policies measure up to what is actually required for a safe climate future: 100% renewable energy as fast as humanly possible, no new coal or gas projects, major mandatory improvements in energy efficiency, re-afforestation not land clearing, and a rapid transition to a transport system that can run on electricity sourced from renewable energy.
There is no time left to be content with what is politically feasible. Slow incremental change will leave our children with an unlivable planet. So let's start at least talking about this and talking about the transition we need to make. If climate groups are not willing to talk honestly about the scale of the transition required, then how can we expect politicians to be up front with the public?
Solutions are available and they may even be cheaper than 'business as usual'. We can have a better world and a safe climate future.