The earth is too hot and our remaining 'carbon budget' is zero
Extreme weather is increasing and the Arctic summer sea ice is nearly gone. The earth is already too hot and our planet cannot cope with any more greenhouse house gas emissions. Our remaining 'carbon budget' for a safe climate future is zero.
Conservative bodies such as the World Bank and the International Energy Agency are arguing that we can't have a safe climate future unless we confront the need to leave coal and gas in the ground.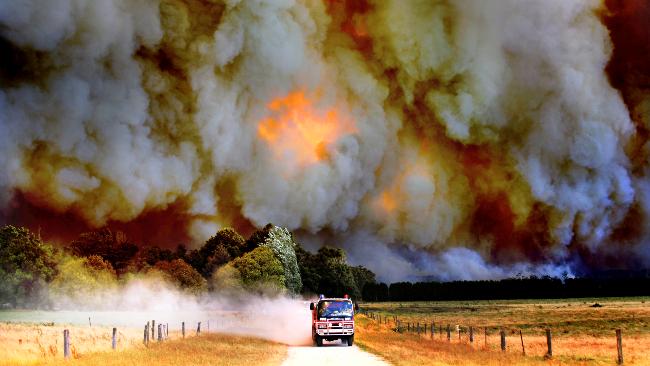 We can restore a safe climate, but only if we rapidly reduce our emissions to zero and spend decades drawing down the excess carbon dioxide from the atmosphere till we are well below current level of 400 parts per million. Read more at 350.org and the Climate Code Red blog.
Watch the video of David Spratt's talk on the recent climate science from the October Breakthrough forum. A graphic based on a graph from his talk is below.
And watch the talk by Paul Gilding, author of The Great Disruption, at the same event. He points out that the 'carbon bubble is already bursting and that there is enormous momentum behind the solar industry and electric cars. So from here on we have the economics on our side. As Nelson Mandela said
"It always seems impossible till it's done."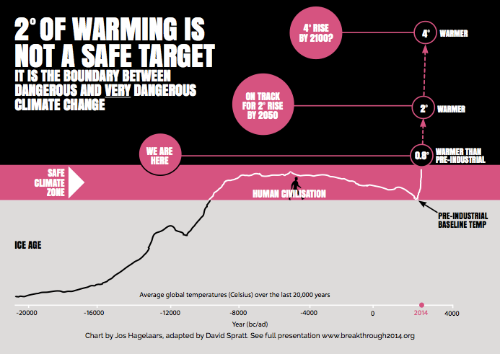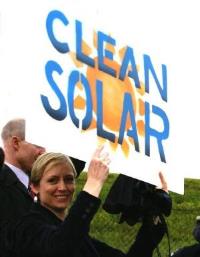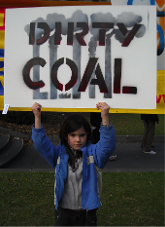 Except where otherwise explicitly authorised, any material on this website which may be construed as electoral material or an electoral matter under any State or Commonwealth Law is authorised by
Jane Morton on behalf of Vote Climate 12 Auburn Ave Northcote Vic.
Take action with Vote Climate
Contact a politician, put up a house sign, come letter-boxing. It's going to take a lot of people power to overcome the vested interests which stand in the way of real climate action
.
Follow us on Twitter and like us on Facebook.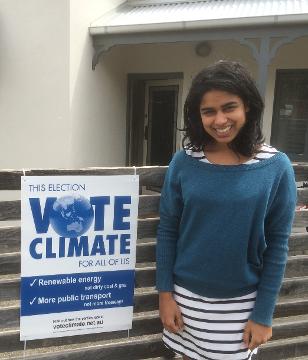 Vote Climate Australia
Vote Climate is a network linking community groups working on solutions to the climate crisis. Our network includes local climate action groups, groups opposing new coal and gas projects, groups protecting forests, and groups working for a rapid transition to 100% renewable energy.
We aim to make climate action a central issue in every election, to push parties and candidates to adopt stronger policies, and to inform voters about the parties and candidates with the best climate and energy policies.
This election, and every election, use your vote to push for strong action on climate change.
We want politicians to tell the truth about how serious the climate crisis is, and that's what we try to do. Our election scorecards rate the parties and independent candidates on how their policies measure up to what is actually required for a safe climate future: 100% renewable energy as fast as humanly possible, no new coal or gas projects, major mandatory improvements in energy efficiency, re-afforestation not land clearing, and a rapid transition to a transport system that can run on electricity sourced from renewable energy.
There is no time left to be content with what is politically feasible. Slow incremental change will leave our children with an unlivable planet. So let's start at least talking about this and talking about the transition we need to make. If climate groups are not willing to talk honestly about the scale of the transition required, then how can we expect politicians to be up front with the public?
Solutions are available and they may even be cheaper than 'business as usual'. We can have a better world and a safe climate future.